Client intake, time tracking, deadlines, filings, defense monitoring… there's a lot that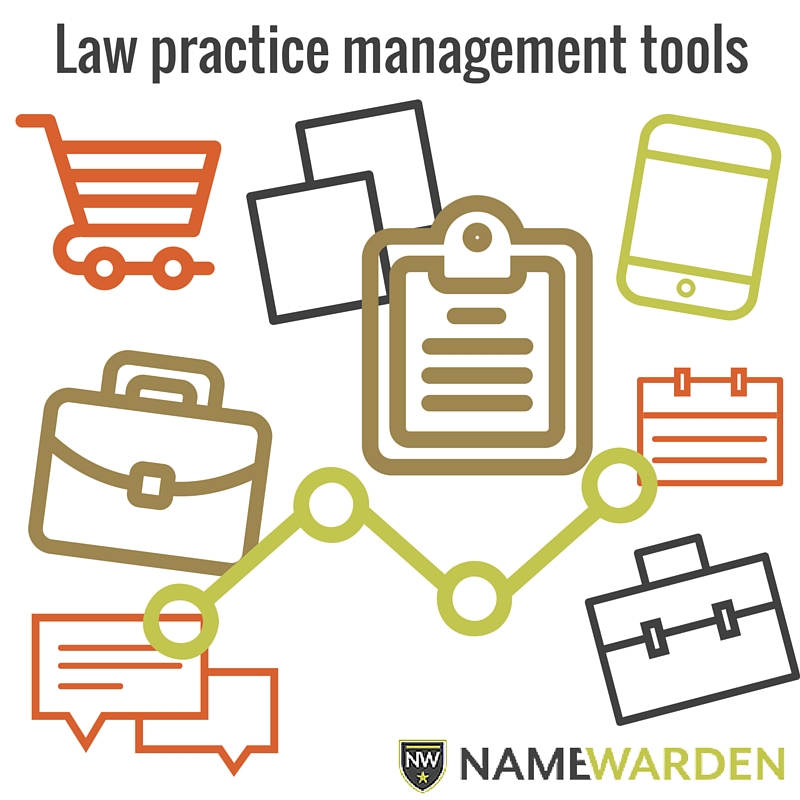 Trademark Attorneys have to keep track of on a regular basis. It takes serious organization skills to be an effective Trademark lawyer – or does it? It's the 21st century! Have you done any research on new law practice technology? Tech-savvy attorneys turn to web based tools to help them manage their law practice effectively and efficiently.
Are you harnessing the power of law practice technology to manage your law practice? We rounded up some of the best software systems and online tools to help you better manage your law practice, including (naturally) your trademark matters.
All-in-one software
Law practice technology makes management so much easier with software that integrates things like Quickbooks and calendars, and offers all-in-one solutions. A solid law practice management system will include everything from case management to time tracking, billing, reporting, and accounting. Here are a couple to check out.
Research/Note taking
You don't always have the luxury of researching and taking notes from your office. These apps come in handy.
Time Tracking
If you have law practice management software, you likely have a way to keep track of your time. But what about on the go when you are away from the office? Here are two standalone timekeeping apps to check out.
Document Management
Do you have one central location for all of your documents? Can that location be accessed from the cloud by yourself and other staff members? We live in a mobile world, your documents need to be accessible to more than just your office computer. Here are some great programs that can help.
Trademark Docketing and Defense
Are you keeping track of your marks and meeting your filing deadlines? Don't rely on your calendar, rely on NameWarden. All your marks and deadlines are in one place and the set-up is a breeze.
Potential Client Management and Client Intake
How do you keep up with potential clients live before they are actual clients?  How do you send out engagement letters, receive electronic signatures on them, and pull a matter from potential to actual?  Lexicata is a targeted service for law firms that is gaining users and fans.
Billing
Do you take online payments or are you still making clients write and mail checks? Here are some great options for taking payments online and managing your accounting.
Let these tools work for you and you'll save time and money.  What tools do you use? We'd love to hear from you!
http://www.namewarden.com/wp-content/uploads/2015/11/NWfinallogo.png
0
0
Ashley Ray
http://www.namewarden.com/wp-content/uploads/2015/11/NWfinallogo.png
Ashley Ray
2016-06-16 14:14:09
2016-06-16 14:22:26
20 Law Practice Technology Tools to Use Now