As beer aficionados, we love looking at trademark filings for new beer names. They say naming the beer is the funnest part of the process. We just love discovering the new names before they hit the shelves. In this installment of our New Beer Brands round-up, we have the usual beer lingo word play, but also love, death, references to the good book, and some weird animals. Cheers!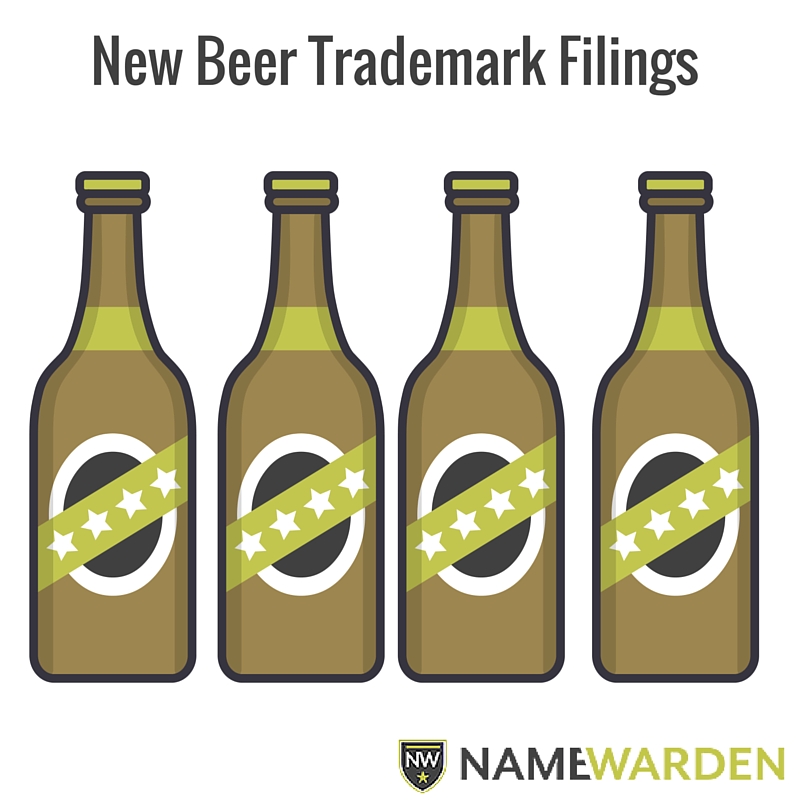 America!
But first, as we head into Memorial Day, we have to give a shout out to Budweiser's bold move. This year to help inspire Americans everyone to celebrate all things American, they've changed their name to America. The "America cans" will be sold through Memorial Day, Labor Day, Independence Day, and the presidential election. Yep, if you're a Budweiser drinker, you'll be drinking America until the Presidential election is over.
One side note is that owner AB InBev is not actually an American company, it's Belgian. But here's the trademark question: Are they looking to register "America" for beer?  Apparently not.  They are just putting it on the cans.  In addition to the name America, they are replacing "King of Beers" with "E Pluribus Unum"; the Anheuser-Busch logo will now read "US"; and "Trademark Registered" on the can is being changed to "Indivisible Since 1776."
This has never been trademarked? 
Some of you may not know that the Maryland brewery National Bohemian is actually owned by Pabst Brewing Company. It was kind of a surprise to see this one come through, as we would have thought it'd been registered a long, long time ago.
Company: Pabst Brewing Company, LLC
Serial Number: 87013564
Mark: NATIONAL BOHEMIAN
Beer lingo word play
Biblical References 
Sometimes beer names can get biblical…
Weird animal references
Tires?
At first glance we thought this one might be related to the exceptional brewery Firestone Walker. But upon further review we think it's somehow related to tires. Check out the name of the company who trademarked it. No tires in our beer! 
Company: Bridgestone Brands, LLC
Serial Number: 87004115
Mark: FIRESTONE
A morbid one
And some amorous references to round out this round-up
http://www.namewarden.com/wp-content/uploads/2015/11/NWfinallogo.png
0
0
Ashley Ray
http://www.namewarden.com/wp-content/uploads/2015/11/NWfinallogo.png
Ashley Ray
2016-05-26 01:47:11
2016-05-26 01:50:17
Hey Bartender, There's a Tire in My Beer: New Beer Trademark Filings That Amuse Us