Google's recent trademark filings provide an interesting window into what the tech giant is thinking about.  Recently, it's been drones!
As a multi-national technology company, Google always has (seemingly) a million projects in the works. Beyond the large array of services we all use and love (Gmail, Google Docs, Google Ads), Google also works on larger scale technology projects like Google Fiber and Google's self driving car. It's really no surprise that Google is getting into the drone business. But the delivery business? Look out Amazon! Check out Google's new mark registration for drone management.
Google is working on a thing called "Project Wing" not just for drone-related software, but also as branding for its own drones and for drone-based delivery services.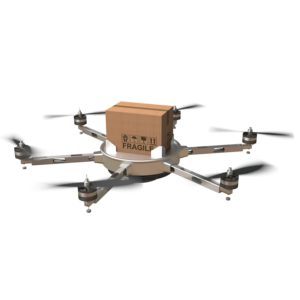 Here is the recent USPTO filing:
Mark: PROJECT WING
Description: Class 009 : Software for browsing and purchasing consumer goods for delivery; navigation apparatus for autonomous aircrafts and drones ; Class 012 : Drones; autonomous aircraft ; Class 039 : Transportation and delivery services of goods by air; management of autonomous aircraft and drone navigation; routing of autonomous aircraft and drones; aeronautic navigation services; expedited shipping service of goods for others
http://www.namewarden.com/wp-content/uploads/2015/11/NWfinallogo.png
0
0
Ashley Ray
http://www.namewarden.com/wp-content/uploads/2015/11/NWfinallogo.png
Ashley Ray
2016-05-12 13:10:00
2016-05-12 13:16:42
Google Delivery Drones?